In November of last year, I went to Lynchberg, Virginia, to check out Liberty University with some friends of mine. LU was cool, but not the place for me; still, it had a bookstore!
While in Virginia, I bought
four books.
1. The Kings of Clonmel by John Flanagan. The eighth Ranger's Apprentice book. SQUEEEEE.
2. No Passengers Beyond This Point by Gennifer Choldenko. She wrote the Al Capone Does My Shirts duology, which is awesome. As was No Passengers.
3. I'd Tell You I Love You, But Then I'd Have To Kill You by Ally Carter. Eh. It was chick fluff with spies. All right.
4. And the best for last... THE COMPLETE TALES AND POEMS OF EDGAR ALLEN POE.
YES. It is that amazing.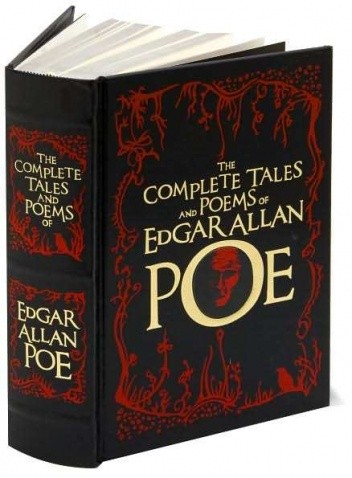 Is that not beautiful?
I would have gone to VA just for that.